Your Future Begins Here

Take a look at the APDesign YouTube Channel
The 2020-2021 Ekdahl Lecture Series is now on YouTube - Did you miss one of the sellar lectures this fall? Not to worry just select the one you would like to view below:
September 30 - Andreas Bell
October 7 - Carlos Jimenez
October 12 - Sara Zewde
November 11 - Brie Hensold
APDesign NEWS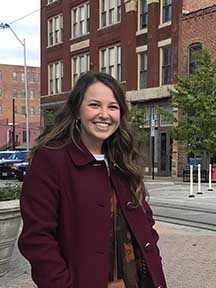 Anna Rader, a third-year landscape architecture student from Springfield, Missouri, in the College of Architecture, Planning & Design, received the Institutional Excellence Award for her design "Forest City Market" in the UNI Street City Vietnam international design competition.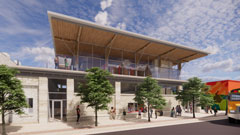 Six architecture students in the Master of Architecture program in K-State's College of Architecture, Planning & Design, or APDesign, displayed outstanding design work at the 22nd annual Bowman Design Forum conducted virtually Nov. 11.
Sponsored by Manhattan architecture firm BBN Architects Inc. and hosted by APDesign, the forum brings acclaimed architects to campus to discuss work by students in the architecture department. The forum is an opportunity for students to present their work to architecture practitioners and educators for critiques.