Scholarships
Kansas State University and the College of Architecture, Planning and Design offer many scholarships. There is an annual application process that occurs at the university level through the Office of Student Financial Assistance to apply for K-State and APDesign scholarships. For more information about the application process click here. If you submit the university scholarship application as an architecture student you are also applying for APDesign scholarships as well as university scholarships. Below are scholarship opportunities outside of K-State.
KANSAS CITY ARCHITECTURAL FOUNDATION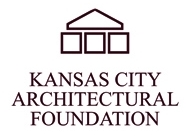 Celebrating over 25 years, the Kansas City Architectural Foundation (KCAF) educates individuals and communities about the power of architecture to transform lives and improve the places where we live, learn, work, and play. Through our outreach programs, grants, scholarships and educational resources, KCAF inspires people to become thoughtful and engaged stewards of the built environment.
Since being founded in 1984, KCAF has awarded more than 140 architectural scholarships amounting to over $250,000 granted to students from the metropolitan area.
KCAF is able to continue providing scholarships and educational opportunities through endowments and donations from community architectural enthusiasts. KCAF is a charitable corporation (501©(3)). To read more about the foundation you can visit the website here.
For the application please click here.
Tile Contractors' Association of America
Since 2001, the Tile Contractors' Association of America (TCAA) has had the honor of awarding annual merit scholarships to outstanding architectural students. TCAA is committed to rewarding high achieving students who will lead their industry, shape the language of design, and create new ways to give shape to their vision for public and private space as art for habitation. Beginning in 2016 the scholarship has been expanded to include qualified students pursuing professional degrees in Interior Design or Interior Architecture.
ELIGIBILITY FOR ARCHITECTURE STUDENTS
Applicants must be enrolled and working toward a professional degree in architecture and for the 2017/18 academic year must be:
• In the third or fourth year of a five-year program that results in a BArch or equivalent;
• In the fourth or fifth year of a six-year program (4+2 or other combination) that results in an MArch or equivalent; OR
• In the first, second or third year of a three- to four-year program which results in a MArch within the Architecture discipline. The majority of credit courses must be earned in a campus environment.
The application is available at the TCAA website at Scholarships.